Former Liverpool striker Dirk Kuyt is backing the latest new signing of German tactician Jurgen Klopp to become a success at the club. The Netherland international moved away from the club years back, after enjoying an impressive run, but keeps his eye on all things Liverpool. Klopp signed a fellow Dutchman in Georginio Wijnaldum as his seventh new person as he tries to rebuild the Reds squad. Liverpool paid English championship side Newcastle £25 million for the player.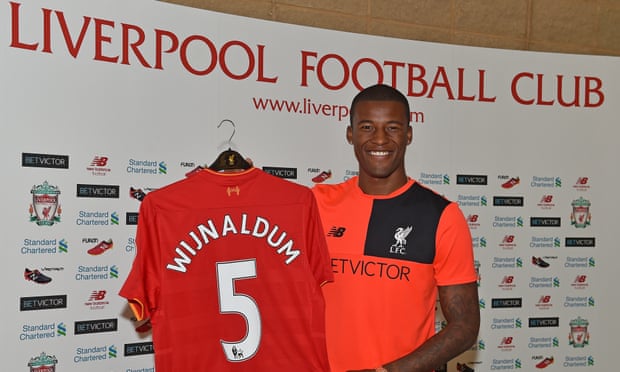 The ex-Kop star Kuyt gave a brilliant review of the deal, both for his former club and for his fellow national. He was quoted by Automatenherz to have said: "[It is] a wonderful transfer for Gini. The best compliment for him was that his name in my time at Liverpool buzzed inside the club. He was watched by the scouts already in his youth days at Feyenoord as a very great talent.
"When I played for Liverpool, I heard them frequently say that he would be a wonderful asset one day. He eventually ended up at PSV and Newcastle, before moving to Anfield. He is now at a top club in England and he'll be at home.
Wijnaldum scored eleven goals in 38 games in the Premier League in his first season for the Magpies. He moved there from the Eredivisie champions PSV but the relegation of Newcastle has forced his early move away from the club. He is set to appear wearing the number five jersey, following the footsteps of former assistant captain of the club and Denmark international Daniel Agger.
Kuyt scored up to 71 goals in his over 286 matches played for Liverpool for six years. Wijnaldum might get a chance to appear in action when the Premier League kicks off next week. Liverpool are poised to face Chelsea on 14th of August.