In the time-lapse of 8 years, Netherlands went from finishing in 2nd place during the 2010 edition of the FIFA World Cup to not being able to even qualify which is very surprising to say the least.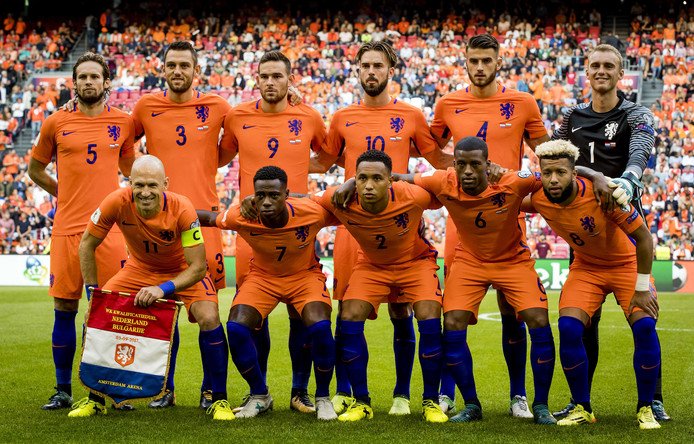 The downfall of Netherlands is a pretty noticeable one as they went from taking out the Brazilian nation in 2010 in order to reach the finals and more recently, failed to even qualify for the upcoming 2018 FIFA World.

It's not like Netherlands went through a disastrous qualification in group A, as they actually managed to only lose 3 matches while winning 6 and drawing on 1 occasion. This is the exact same stats as Sweden but the Swedish nation had the upper hand in terms of goal difference.
Something else that could have affected Netherlands journey of qualifying was the fairly arrogant attitude of the head coach Dick Advocaat. There was a comment released by the former manager of Sunderland in which he said:  "They won't win 8-0. What a stupid question! I don't believe that."
Advocaat was referring to Sweden's qualification match against Luxembourg where they actually managed to overcome them with a final scoreboard of 8-0, the exact same score that Advocaat stated was not going to occur.
This overwhelming triumph from Sweden over Luxembourg played a huge role in Sweden's qualification to the play-offs as it obligated Netherlands on having to defeat Sweden by a margin of at least 7 goals in the last qualification which is something that did not occur.
In spite of this recent failure to qualify for the approaching FIFA World Cup, it has to be said that Netherlands are experiencing a big change within their own squad as the youth are beginning to step up with younger players being handed the torch from the likes of: Wesley Sneijder, Robben, Klaas-Jan Huntelaar, Robin van persie and Nigel de Jong.
Those aforementioned performers have played a huge role for the Netherlands national side but it's time to make way for the next generation of players and having to fill in the boots of such iconic Dutch figures is not an easy task to do but they have time to make it happen and in spite of this qualification failure, Dick Advocaat is still expected to remain at the helm.