Sergino Dest who plays in the full-back position in Ajax has confirmed that he will be playing in the US national team for men in the near future. He was born in Almere in the Netherlands with his mother being a Dutch and his father an American Surinamese. He had the option of representing either Netherlands or the USA at the international level. Both sides have pushed him to take the decision in the past few weeks. Finally, Dest took the decision of representing the US and not the Netherlands.  He will be representing the senior team for the very first time in a competitive match against Canada which is set to happen on 15th November.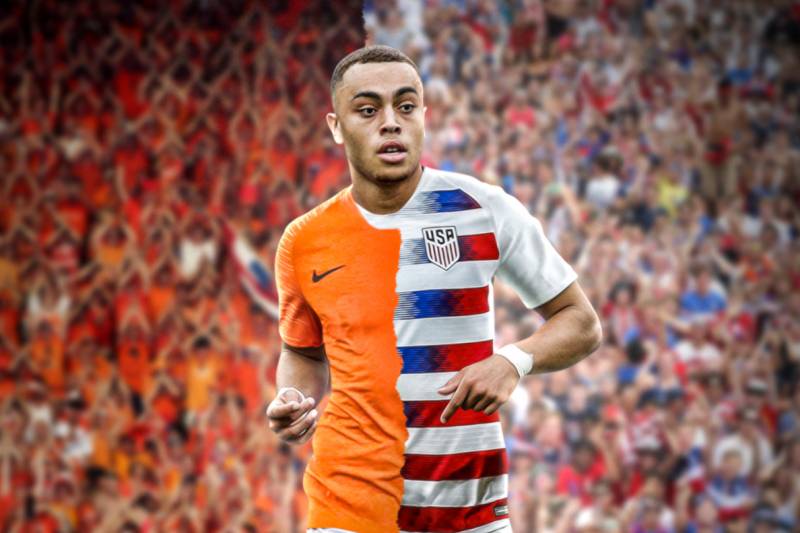 He said that it was a tough decision for him to take especially he was being pressurized by both the countries. The national team for men from the Netherlands showed more interest in him, but he has built up a special feeling towards the US team over the past years. He also said that he firmly believes that his future will be good at the US football team because they have good plans and potential as well. Sergio wants to earn huge success within the next 10 to 15 years by dedicatedly playing for the United States. He promises to do his best to help the team winning titles.
The 18-year-old has previously represented
the United States at the U-20 and U-17 level and has also helped the tea to reach the quarterfinal match of this year's U-20 World Cup. He has also made two important appearances in the senior team for the country last September. But they were friendly matches, so he was not qualified for stripes and stars.
Gregg Berhalter is the manager of the United States national football team. He said that he and his entire team are glad that Dest
has committed to be a part of the team from now.