Lyon attacker Memphis Depay has confirmed that Spanish La Liga giants Barcelona want to sign him this summer. The Netherlands international confirmed this in an exclusive interview with French newspaper L'Equipe. According to him, the Catalans are interested in signing ahead of the new season.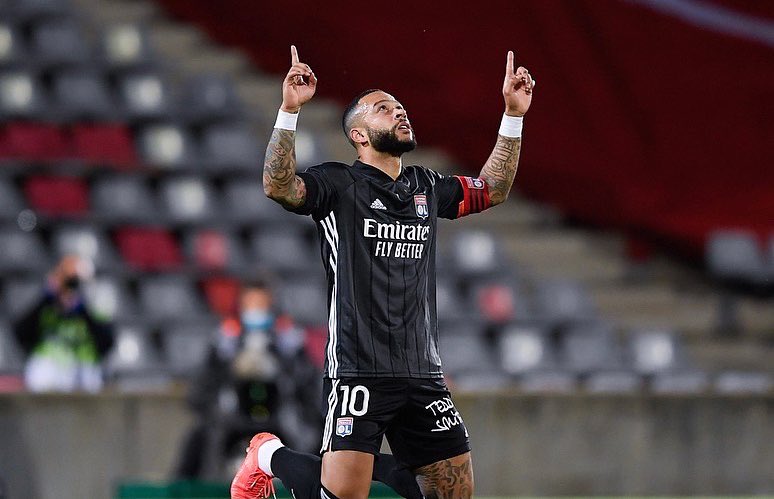 Netherlands international Depay will be one of the most sought-after free transfer players when the summer's transfer window reopens in few weeks time with his current deal at Lyon set to expire next month. Lyon won't receive any transfer fee for him despite paying big money to sign the Netherlands international player from Premier League giants Manchester United four years ago.
Depayleft Manchester United to join the former French champions in January 2017 after he failed to perform at the English club. Lyon paid an initial fee of £16m that could rise to £22m for the 27-year-old Dutchman at the time of the transfer. He signed a four-and-a-half year deal at Lyon until 2021 upon joining them. The Netherlands player has been a major source of goals for Lyon since his transfer.
The Netherlands international has 62 goals in 137 games for Lyon in the French top flight including 20 goals this season. Depay has 20 goals and 10 assists in 36 league games this term.
Barcelona tried and failed to sign Depay from Lyon last summer when he had one year left on his contract at the club but the Catalans were unable to raise the funds for his transfer. The player told L'Equipe in the aforementioned interview that Barcelona are not the only team interested in signing him before adding that some other clubs are also in the running to sign him on a free transfer this summer.